F512 VOYAGER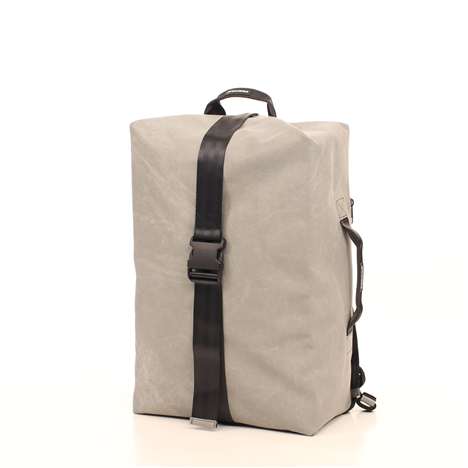 오버사이즈이지만 가벼워 많은 짐을 넣을 수 있는 트래블 백입니다. 패드가 들어있는 어깨끈으로 편안한 착용감을 느낄 수 있으며, 중앙 스트랩을 조절하여 부피감이 큰 내용물을 한번 더 잡아줍니다. 외부에 방수지퍼로 되어있는 분리된 수납공간이 있어 핸드폰 또는 지갑을 간편하게 수납할 수 있습니다. 백팩과 함께 토트도 가능하여 단거리 이동시에도 유용합니다.
크기 (cm) : 가로 46 x 세로 27 x 옆넓이 18
Backpack with adjustable, padded shoulder straps | Two grips for handy short-distance transport, either vertically or horizontally | Zipped inner compartment and concealed quickaccess outer compartments
Profile : Fit-all solution for long or short individual trips | Dimensions (mm) : 500 x 330 x 220 (L x W x H) | Volume : 33 litres (unextended) | Design : by the Freitag bros. in 2015
₩482,000
---
F511 SKIPPER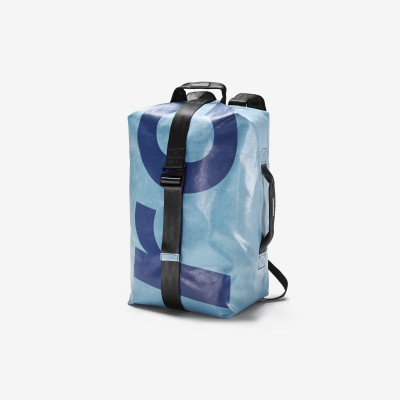 F512 VOYAGER 보다 미니멀한 사이즈의 캐주얼한 트래블 백입니다. 패드가 들어있는 어깨끈으로 편안한 착용감을 느낄 수 있으며, 내용물을 흐트러짐 없이 패킹 할 수 있습니다. 양방향 방수 지퍼가 특징이고 알루미늄으로 만들어진 G-hook를 조절하여 부피감이 큰 내용물을 한번 더 잡아줍니다. 외부에도 방수 지퍼로 되어있는 두개의 분리된 수납공간이 있습니다. 랩탑 등 필수 물품들을 넣을 수 있는 안감이 있는 공간과 지갑과 핸드폰등을 빠르게 꺼낼 수 있는 공간까지 있어서 간편하게 수납할 수 있습니다. 백팩과 함께 토트도 가능하여 단거리 이동시에도 유용합니다.
크기 (cm) : 가로 28 x 세로 44 x 옆넓이 16
two grip handles for horizontal and vertical swingers | two concealed, rapid-access compartments: a large upholstered one for essentials like your laptop and another for everything else | water-resistant, two-way zipper with additional G-hook fasteners made of black anodized aluminum | single-section main compartment (except for a small zip pocket for flat objects and valuables) enables wrinkle-free packing and rapid access
Profile : robust and four-seasons-proofed, water-repellent | Dimensions (mm) : 440 x 280 x 160 | Volume : 19 litres | Design : by the Freitag bros. in 2017
₩388,000