F60 JOAN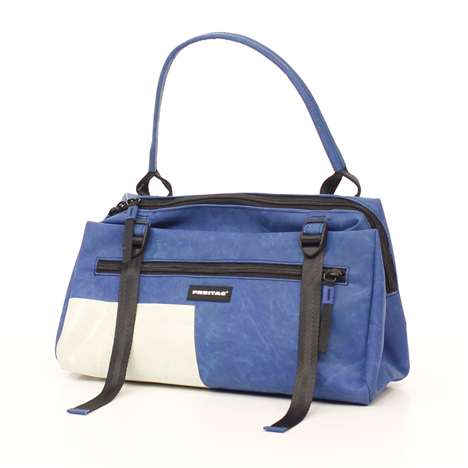 두개의 벨크로가 있어 자전거 앞쪽에 탈부착이 가능합니다. 앞쪽에 스트랩을 늘려 내부 공간을 넓힐 수 있습니다. 
크기 (cm) : 가로 35 x 세로 18 x 옆넓이 12
Simply pull out the straps for an extended version | Bicyclable thanks to two Velcro straps that allow mounting the bag to your handlebars
Profile : intriguing, robust and bikeable | Dimensions (mm) : 350 x 120 x 180 (L x W x H) | Volume : 4 litres | Design : by the Freitag bros. in 2012
₩273,000
---
F154 GRANGER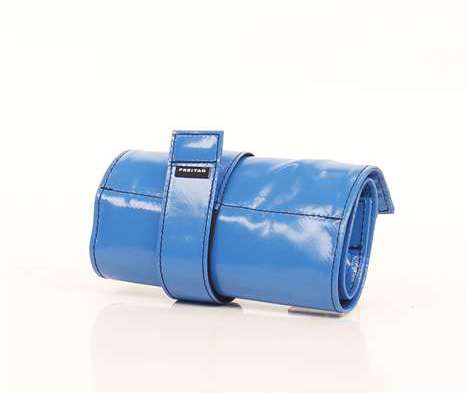 밴딩으로 고정되는 4개의 분할 수납공간이 있어 간단하게 툴을 넣을 수 있습니다. 지퍼타입의 포켓이 있어 중요한 것을 따로 보관할 수 있으며 벨크로로 안장 뒤쪽에 부착이 가능합니다. 
크기 (cm) : 가로 14 x 세로 37 x 두께 9
Four elasticized and tarp-flap-protected pouches | Separate zippered inner compartment | Firmly attaches to saddle
Profile :Robust, water-repellent and messenger-proofed | Dimensions (mm) : 140 × 370 × 90 (L x W x H) | Design : Freitag Bros., 2014
₩67,000