E350-07 FEMALE LONGSLEEVE BLACK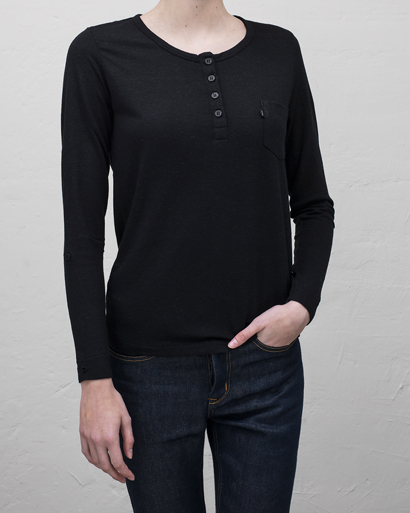 E350-18 FEMALE LONGSLEEVE DARK BLUE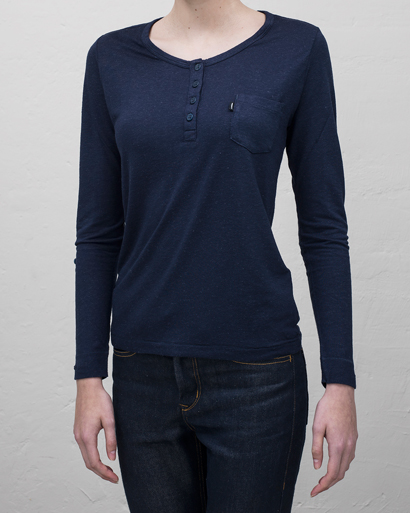 E350-29 FEMALE LONGSLEEVE INDUST.GREEN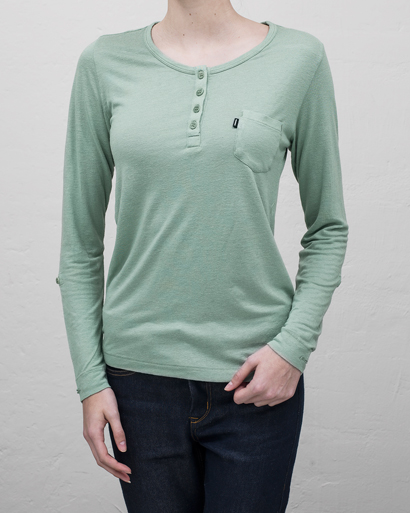 프라이탁에서 생산 개발한 섬유(모달75%, 린넨 15%, 아마10%)로 제작된 티셔츠는 부드럽고 통기성이 뛰어나며 향균 섬유로 피부에도 안전합니다. 사용 후 재봉에  사용된 실, 로고 라벨과 단추까지 함께 바로 환경에 해가 되지 않는 무해 물질로 100% 분해됩니다.
프라이탁 팩토리는 유럽에서 자라나고 생산된 원재료를 사용해 상품을 테스트하고 제작하였습니다.
The F-Crew women's long-sleeve tee. Grown and produced in Europe.
Made of high-quality Jersey knitfrom sustainably produced modal(75%), linen (15%) and true hemp (10%) developed by FREITAG | The long-sleeve is 100 % biodegradable since the shirt buttons made of natural ivory nut, sewing thread and logo label are also compostable | The moisture- and thermo-regulating as well as antibacterial fibers make the long-sleeve even more comfortable to wear | Roll-up-able sleeves make it a two-for-one special.
Grown and produced in Europe, designed and tested at the FREITAG Factory.
₩173,000
---
---
SIZE GUIDE